The cinnamon hair mask is a natural stimulator of hair growth. Thanks to the nutrients, it helps to restore and animate even the most fragile and opaque hair. It also makes it grow much faster.
This aromatic fragrance can be applied effectively in hair care. The exclusive powder contains antioxidants, vitamins and other components that help to improve the condition of the scalp. It helps to restore damaged hair structure, strengthens it, gives it a natural shine and stimulates its growth.
Hair treatment with cinnamon does not require much time and effort. You should use simple ingredients that leave you with a wonderful feeling of pampering with shiny strands.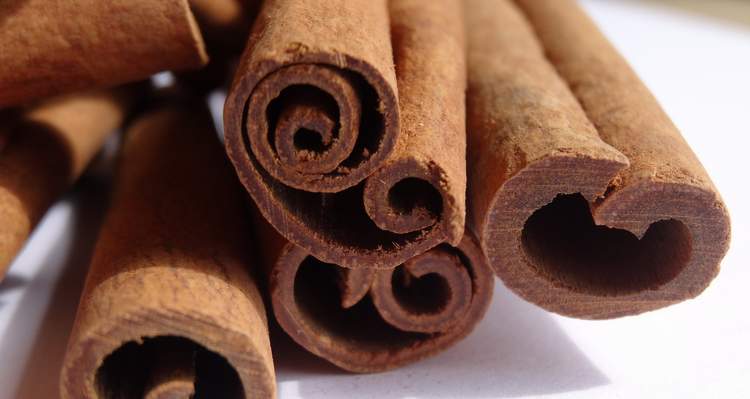 Benefits of cinnamon for hair
– Hydrates the scalp
– Restores the natural shine to the hair
– Strengthens the blood vessels of the scalp
– Regenerates the skin cells
– Prevents hair loss
– Restores the split ends
– Has a calming effect on the scalp, reduces hair loss inflammation and irritation
– Activates blood circulation and stimulates hair growth
– Eliminates dandruff
– Brightens hair
Cinnamon mask for hair growth
Cinnamon and honey: This hair mask hydrates, nourishes and softens the hair, making it shiny and easy to handle.
3 Tablespoons of honey
1 Tablespoon of coconut oil
3 Tablespoons of cinnamon powder
1 Tablespoon of macadamia oil
5 Drops of cinnamon oil
Melt coconut oil and add honey. Mix with the other ingredients. Apply the mixture on clean and dry hair. Use a plastic cap and wrap the head with a towel. Leave on for 40 minutes. Wash hair in the usual way. You can let it dry naturally without a hair dryer.
Mask for hair loss
This mask helps to awaken hair follicles, stimulate growth and prevent hair loss.
5 Tablespoons olive oil
3 Tablespoons honey
1 Tablespoon ground cinnamon
1/3 tablespoon tincture of cayenne pepper
Heat the olive oil and honey. Add the remaining ingredients and stir until you get a smooth paste.
Rub this mixture on the scalp and spreading it all over the hair. Put on a bath cap and let it act for 40 minutes. Wash with a mild shampoo.